Enviraflex is a glimpse into the future of plastic packaging.
Plastic is one of mankind's most important inventions.  It's strong, lightweight and durable, which makes it ideal for diverse applications from prosthetic limbs to food wrappers.
But plastic has also become one of mankind's biggest problems.  Plastic is virtually indestructible, which means that almost all of the plastic that has ever been made still exists on planet Earth in some form.  It's piling up in landfills, clogging our oceans and polluting some of the most beautiful and fragile ecosystems on our planet. Some of the innovations in plastic that have taken place over the past few decades have contributed even further to the problem of plastic pollution, by generating large volumes of non-recyclable materials made from various plastic composites and blends.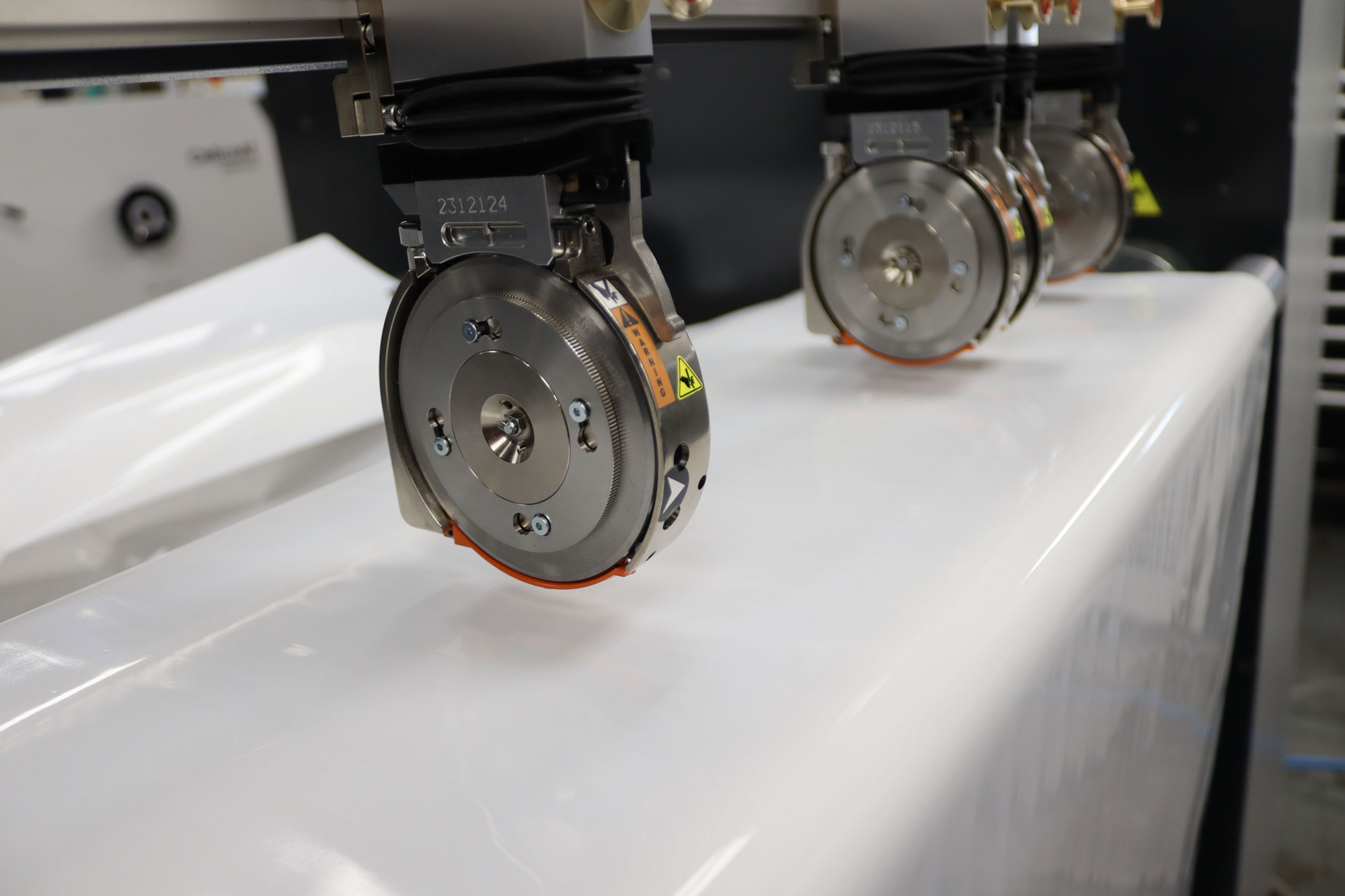 At Enviraflex, we imagined a better way – a future where plastic isn't just a throwaway commodity but a valuable asset that can be recycled and retained within the economy rather than simply dumped into the environment. As part of the CellCoat family, Enviraflex draws on decades of expertise in the film and lamination industry.  Our flagship product, EnviraflexPAK, came about as a result of CellCoat's innovative T30 thermal laminator, which can be used to create a single-substrate, recyclable packaging film that is suitable for printing and thermal welding.
EnviraflexPAK is created using two polyethylene layers, EnviraflexBASE and EnviraflexLAM.  As the name suggests, EnviraflexBASE is a base substrate, made from a form of engineered polyethylene that has been pre-stretched to align all its particles in the same direction.  This gives the material high stiffness and gloss, and raises its melting point to around 135ºC (compared to around 80-100 ºC for standard polyethylene).
EnviraflexBASE can be printed, and is then laminated by the T30 machine using EnviraflexLAM in a glueless, thermal process that delivers finished, reel-to-reel rollstock that is ready for die-cutting and thermal welding the same day, using your existing technology.
The result is a substrate ideal for the creation of flexible pouches for food and many other products, that is also 100% recyclable since it's made from just one type of plastic.  It offers unrivalled speed to market, and because there's no lengthy drying time with this process, EnviraflexPAK is both cost- and carbon-efficient to produce. Since developing the T30 machine and our EnviraflexPAK substrate, we've grown our offering to include some of the latest innovations in carton packaging, biodegradable films and medical visor films – all while maintaining our focus on sustainability and making plastics work smarter.
We're excited about the future and looking forward to being at the forefront of packaging innovation that will hopefully see the current linear life cycle of plastic transformed into a circle – with huge benefits for our planet, for consumers and for the economy.