All packaging manufacturers have a moral responsibility to reduce waste.  But for some high-volume producers, this is a legal obligation requiring them to reduce the amount of packaging produced in the first place, reduce how much packaging waste goes to landfill, and increase the amount of packaging waste that's recycled and recovered.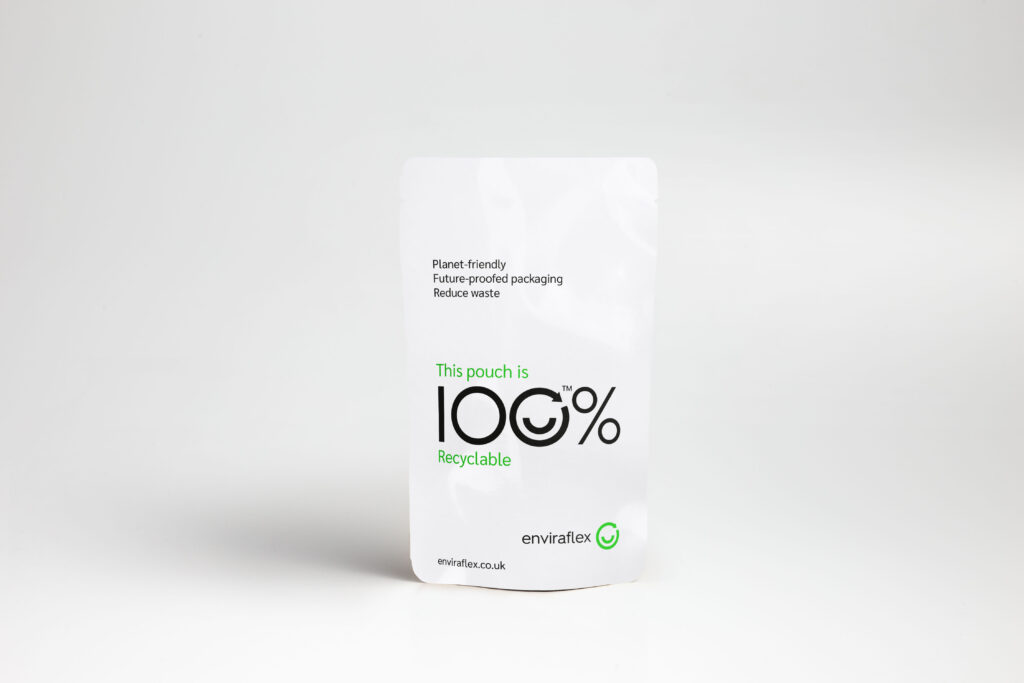 We believe strongly that Enviraflex technology can support green objectives for packaging businesses as well as manufacturers keen to bring their packaging in-house – and in a recent experiment with one pioneering name in sustainable packaging, we were prepared to prove it!
Established in 2001, Foxpak is based in the North East of Ireland and is a leading name in digital flexible packaging.  The company's sustainable packaging journey began in 2015 with the launch of an innovative 3-layer coffee pouch.  Today, their product range includes compostable, recyclable and pulpable options.
We happened to know that Foxpak were using a solventless wet lamination process to create their eco-friendly pouches – a process that takes a lot longer than thermal lamination.  We believed Foxpak could benefit from the introduction of the T30 laminator into their production line, and we wanted to show them!
We approached Foxpak with an idea – we would send them a roll of EnviraflexBase, to be printed using their HP Indigo machines.  They would then return this roll to us to be laminated on the T30, and then returned to them to be made into pouches.  (Thankfully, this was all before Brexit came along and made shipping to Ireland a major headache!) 
The result was a resounding success – Foxpak loved the technology and were very impressed with its runnability and weldability, as well as the potential for reduced lead times on finished pouches.  We were delighted to receive our first official samples of completed pouches created using Enviraflex, and with our smart new branding on the outside!
We remain in discussions with Foxpak about how Enviraflex and the T30 can advance their plans – and their customers' goals – for even better sustainability and waste reduction in the packaging arena.  Watch this space!
For further information about Enviraflex and its key benefits for manufacturers, visit our Environmental page or get in touch!