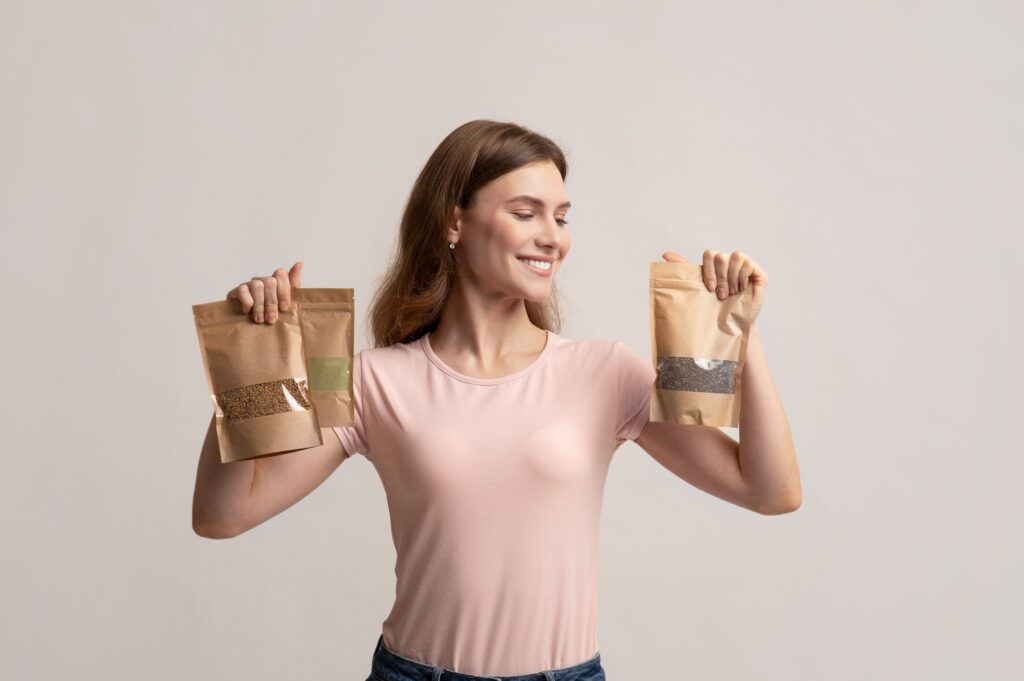 Packaging is everywhere we look – in the space of just two generations we've all but eradicated farm to fork living and, in its place, created a world where every cuisine and dietary requirement can be met in your average supermarket.
For that privilege, our environment has paid a hefty price. But it doesn't have to be that way.
Planet Friendly Packaging
A Greener Packaging Alternative
We expect modern food packaging to keep our food safe, clean and shelf-stable. A reasonable ask.
But less palatable is the fact that it's usually designed to be single use, meaning that instead of being recycled, it's dumped in landfill or ends up in waterways.
The problem has become so significant that the United Nations deems plastic pollution of the oceans a "planetary crisis", and estimates that plastic packaging makes up almost half of all plastic waste globally – around 79% ends up in landfill, 12% is incinerated, and just 9% is recycled.
Fortunately, the desire for well packaged products doesn't need to be at odds with conscious consumerism – in a world of endless packaging options, there are smarter choices to be made. 
Choices like Enviraflex – a range of eco-friendly films designed to make food and other types of packaging more sustainable. With our range, you can harness all the key benefits of plastic while also reducing your product's carbon footprint.
Fully recyclable food pouches
Take for example flexible pouches; a hugely – and increasingly – popular way to package food products, likes grains, soups, sauces and cereals. Because their design allows for grip sealing, they're perfect for opening and re-sealing.
But resealing is a far cry from re-use…. Until now.
Our flagship Enviraflex technology is the packaging of the future.
It fuses a printed PE layer to a second, high-tech PE substrate without the use of adhesives to produce a 100% recyclable film that is compatible with existing thermal welding equipment.
The science of recyclable plastic packaging
EnviraflexPAK is a pouch like no other – produced using the Cellcoat T30 thermal laminator and made by heat fusing two polyethylene substrates – a standard, food-grade PE liner (EnviraflexLAM) and an outer layer of engineered polyethylene (EnviraflexBASE).
EnviraflexBASE is polyethylene that has been processed before use by stretching the plastic to align all its particles in the same direction. 
This gives the finished substrate high stiffness and gloss, and raises its melting point to around 135ºC. When laminated with EnviraflexLAM, this creates a film that is easy to recycle and that is also compatible with existing thermal welding technology.
A simple, sustainable choice
The reality is, plastic packaging can, and should, be greener. You want your products to transport well, look good, and stay fresh, but the environment doesn't need to pay the price.
By choosing a high quality, cost-effective and sustainable alternative, that meets all expectations of traditional plastics without compromising on performance or practicality, you can lead where others will ultimately have to follow.  
Find out more about EnviraflexPAK sustainable food packaging and our proprietary technology.
Contact Enviraflex about Planet Friendly-Packaging
Get in touch today with any questions about our environmentally-friendly packaging, EnviraflexPAK.